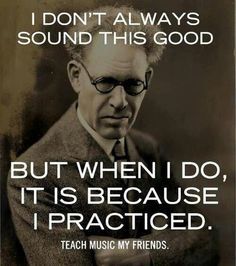 Happy New Year! 
I had a wonderful Christmas break with my family, filled with too many sweets, lots of late nights and sleeping in, movies, and games. It was so nice to take a break from our normal routines of school, homework, after-school activities, and…well, responsibilities! But 2020 is here and though my calendar is not looking like a "fresh slate" by any means, a new year always holds promise for new opportunities. 
To get myself motivated (I've felt awfully lazy lately, especially with these dark gray, cold Pacific Northwest days), I'm reminding myself of what has worked for me in the past. Maybe these will inspire you to get moving and creating too? 
Exercise. A gym membership that I don't want to go to waste is great motivation for me to get out and get moving. I always try to bring a book or have a podcast ready to go. (If nothing else, this is a good "bribe" to get some reading or listening in that I may not otherwise have time for!) My dog also expects his daily walk, so really I have no excuse to not move. In addition to the health benefits, at least 30 minutes of some kind of exercise every day helps get my brain in gear and makes me feel like I can tackle my to-do list. 
Bible reading. A plan for daily Bible reading keeps me focused on what is most important. An app on my phone makes this an easy read anywhere – at the gym, in the pick-up line at school, in bed when I wake up, etc. 
A daily plan. I haven't succeeded in having a daily routine (other than getting my kids off to school on time!), but I do sketch out my week in a paper planner every Sunday. I write in "gym" for my gym days, "walk the dog" (just so I have something to cross off each day!), household chores for each day, after-school activities my kids are involved in (and need rides to), dinner plans (thaw the meat in am), and any other tasks that need doing. I try to be specific in what tasks I want to accomplish. For instance, writing "practice music" doesn't usually get great results, but if I write "listen to ___ score and mark parts to work on" or "memorize first page of ___," I am much more likely to open the music and start the task (and finish it!). 
Stay focused. It is too easy for me to get lost on the computer or in reading a new magazine, or in the hundred little projects that sound more fun than what I wrote in my planner! But if I can stick with my plan (telling myself that my reward is doing the fun stuff afterward), I get far more accomplished, and that leads to more productivity… 
And with that, I need to head back to my planner…! Cheers to a productive and creative year ahead!