This content is from Cori's Summer 2021 Newsletter. If you would like to receive her newsletters in your inbox, click to subscribe here.
Culture Shapers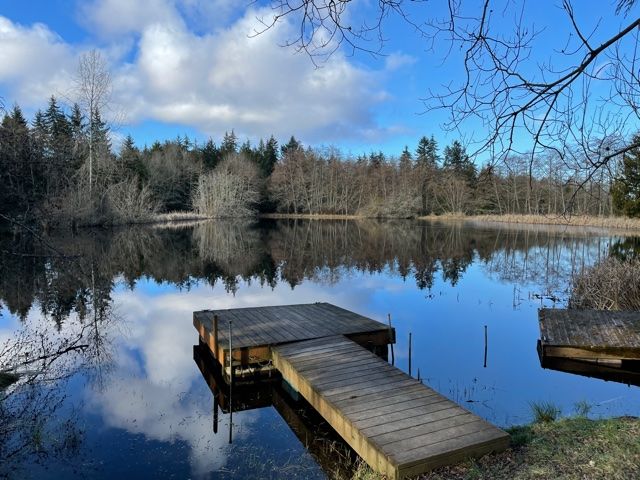 Happy Summer! I have been thinking of the many conversations going on these days about identity, history, truth, and morality. There is so much ugliness and division happening in and amongst it all. It has made me think about the role musicians and mothers have as Culture Shapers in little and big ways. 
Mothers have a unique opportunity to shape the home environment so the people around them can flourish. In our home, we aim to glorify God in everything that we do. This is the foundation for our values of faith, family, excellence, truth, discipline, order, and beauty. (I am sure there are others, but these are the ones I can think of right now!) As a mother, I try to instill these values in my children by immersing them in an environment conducive to such things: an orderly home, family dinners, cultivating an appreciation for art and beauty, modeling a walk with God, emphasizing a good work ethic and academic excellence, serving regularly at church, etc. We stock our home with great books, host concerts of great music in our living room, and try to choose quality television and movie entertainment to enjoy. We create a family culture of truth, beauty, and excellence that we enjoy together and share with others. 
Musicians also have the opportunity to shape culture. We can reflect the nastiness of the social order in our art, or we can seek to create things that are beautiful and stretch the imagination toward a higher ideal. Our art is conducive to collaboration and is a wonderful way for us to gather with people who are different from us and create something harmonious and beautiful.
Seeking Truth and Beauty 
I love reading and making lists. Here is a list of some favorite books that explore truth and beauty. 
Piano-Centric 
Beyond the Notes by Susan Tomes 
Speaking the Piano by Susan Tomes 
Piano Notes: The World of the Pianist by Charles Rosen 
The Instrument, the Music, the Musicians - from Mozart to Modern Jazz and Everything in Between by Stuart Isacoff 
Nature 
Mozart's Starling by Lynda Lynn Haupt 
Pilgrim at Tinker Creek by Annie Dillard 
All Things Wise and Wonderful by James Herriott 
The Wild Trees by Richard Preston 
Lab Girl by Hope Jahren 
Historical Fiction 
Island of the World by Michael D. O'Brien 
Science Fiction 
Brave New World by Aldous Huxley 
Social Issues 
Live Not by Lies: A Manual for Christian Dissidents by Rod Dreher 
Surviving Religion 101 by Michael Kruger 
Why Social Justice is not Biblical Justice by Scott David Allen 
Irreversible Damage: The Transgender Craze Seducing Our Daughters by Abigail Shrier 
What's Wrong with the World by G.K. Chesterton 
You Who by Rachel Jankovic 
Eve in Exile by Rebekah Merkle
Once the World Was Perfect 
BY JOY HARJO 
Once the world was perfect, and we were happy in that world. 
Then we took it for granted. 
Discontent began a small rumble in the earthly mind. 
Then Doubt pushed through with its spiked head. 
And once Doubt ruptured the web, 
All manner of demon thoughts 
Jumped through— 
We destroyed the world we had been given 
For inspiration, for life— 
Each stone of jealousy, each stone 
Of fear, greed, envy, and hatred, put out the light. 
No one was without a stone in his or her hand. 
There we were, 
Right back where we had started. 
We were bumping into each other 
In the dark. 
And now we had no place to live, since we didn't know 
How to live with each other. 
Then one of the stumbling ones took pity on another 
And shared a blanket. 
A spark of kindness made a light. 
The light made an opening in the darkness. 
Everyone worked together to make a ladder. 
A Wind Clan person climbed out first into the next world, 
And then the other clans, the children of those clans, their children, 
And their children, all the way through time— 
To now, into this morning light to you.
Open Rehearsals with SCMS 
Years ago, when I started having babies, the Seattle Chamber Music Society would hold open rehearsals at a school in the north end, relatively close to where I live. Whenever I could, I would sneak out with a [hopefully] sleeping babe or a toddler + mounds of quiet snacks to munch on, and sit in on one. How fun it was to see four or five chamber musicians working through their music in preparation for a concert (they were always incredibly well-prepared) and hear them discuss what they felt needed changing or banter back and forth! 
Thanks to technology, that same "backstage peek" is available online for the next two Mondays, August 2nd and August 9th. Tune in at noon to sit in on one or both of these open rehearsals via this link. The program details are below. 
Monday, August 2 – Noon (PT) 
Robert Schumann 
Trio for Violin, Cello and Piano in G minor, Op. 110 
James Ehnes, violin / Mark Kosower, cello / Orion Weiss, piano 
Monday, August 9 – Noon (PT) 
Florence Price 
String Quartet in G Major 
James Ehnes, violin / Stephen Rose, violin / Beth Guterman Chu, viola / Ronald Thomas, cello
Around the Web 
The Cross-Eyed Pianist suggests six books to own and love. 
A compilation of favorite recordings from the last 10 years of the Carnegie Hall Live At the Keyboard series, including Prokofiev's Piano Concerto No. 3 with Martha Argerich and the introspective Seven Fantasies by Brahms played by Sir Andras Schiff. 
Some tips on how to get past that resistance you inevitably face when you are trying to make headway on a creative project. 
Upcoming Concerts 
Fall 2021   TBA! Stay tuned!