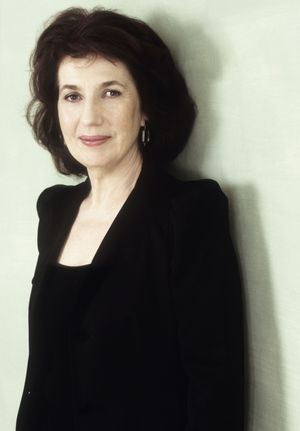 Recently I attended a wonderful masterclass at the University of Washington given by British pianist Imogen Cooper. Two graduate students played Beethoven sonatas on a Steinway concert grand in a nice performance hall. I took notes as Ms. Cooper spoke with the musicians afterwards: 
She started out by asking what other Beethoven sonatas the pianists had studied and then, "Have you taken [this sonata] up and dropped it?" Meaning, after you first learned the piece, did you walk away for a period of time before revisiting it? She commented that this is the best way to learn a piece. 
Treat soft sections like a whisper. No "soft" hands! When you whisper, you are very articulate and strive to be clear in your articulation. At the piano, when you play softly, you must still play "to the bottom of the key." 
Notes on Beethoven Sonata Op. 101 (first movement) 
Start playing as if the piece had already been going on when you walked in the room. Melt into the first phrase. Think long bow strings. Keep the tension, draw us along with you. (Interestingly, this helped the pianist bring out the melody.) 
The subito pianos should be obvious. 
Be careful not to do a ritard where Beethoven didn't write one. You can indicate a transition through color rather than tempo. When Beethoven writes ritard, he means "right now!" However, a ritard over five measures must be paced – don't lose momentum. 
Show syncopation (hemiolas) with your body. Push into the tie. 
Coming out of a crescendo, decay at a similar rate. Compensate for the reverberation in the room. When there is a diminuendo marked, don't decay too quickly. 
Notes on Beethoven Sonata Op. 110 
Arioso: Strive for a balance of sound 
The left hand establishes the harmony; it has to be less on a big Steinway in a large hall so it doesn't overwhelm the top. It is there to provide a harmonic foundation. 
Left hand chords: always be aware of the leading voice. The left hand is never loud – just pick out the necessary voice. 
The fugue comes out of the preceding notes – it is not a new start. 
Focus your sound to the end of the hall. Not loud, but resonant. 
I found it fascinating to watch such a professional pianist, who is also a good communicator and teacher, work with students. Ms. Cooper spoke often of the "balance of sound," referring not only to the balance between hands, but the balance of voices within a chord. Something in me clicked when she spoke about this. Over the past year I have asked myself often what it is that distinguishes a true artist, a professional pianist, from an amateur. When Ms. Cooper spoke about "balance of sound," I began to think that perhaps this is a major factor. She sat down to demonstrate a passage following one of the students' playing, and it was like magic when she touched the keys. The color of the sound was completely different from that of the students: tender, confident, full of musical integrity. This is not to say that the students were lacking in these qualities – they were well-prepared, poised, and played expressively. But there was something about Ms. Cooper's playing that set her apart – something I want to explore in my own playing, this idea of balancing the voices, which includes an attentive, critical ear and the willingness to take the time to practice slowly and intentionally.