This content is from Cori's March-April 2021 Newsletter. If you would like to receive her newsletters in your inbox, click to subscribe here.
Reflecting Light
My dad is a rockhound and silversmith. As his daughter, I have been the happy beneficiary of many of his gifts of handmade earrings, necklaces, and rings. Although he cuts and shapes stones, he does not facet them, which is the process of cutting many sides of a gemstone into a reflective shape, like the diamond in your wedding ring or the gems you see in a royal crown. The facets of such a gemstone – those many surfaces – seem an apt metaphor for my life as a pianist. 
I have many interests besides piano: mothering, crafting, teaching, gardening, cooking, homemaking, entertaining. This has always been the case. I remember attending graduate classes in music and speaking with my professor about career paths, and I mentioned that it was hard for me to choose just one as I wanted to do so many things with my life. She was a little taken aback, and told me that she had only always ever wanted to do one thing: work and perform as an accompanist, or collaborative pianist. In fact, she had known this from the time she was a little girl. In contrast, I've always wanted to be involved in teaching [or mothering] children, travel, and music, and so my focus has shifted in various seasons – like the light hitting the facets of a stone, highlighting different points at different times. 
These last few months, and indeed, the last year, the light has hit more on the mothering and housekeeping facets of my life than the music facet (due in part by the restrictions on in-person performances due to COVID-19), and so I find I have less to say in this newsletter than "usual"! But life is no less fulfilling without so much music (although I do miss collaborating in person with others!); it's just that the light is bouncing off other surfaces right now. 
And so these last two months have been full of birthday celebrations, planting flowers and vegetable seeds and starts, vacationing in Florida, teaching women's Bible study and Children's Church classes, enjoying friends, and taking care of every day responsibilities. Last week we had a glorious week full of sunshine and warmer temperatures, and I was reminded of how full my life is and how blessed I am.
Spring Concert: Love and Light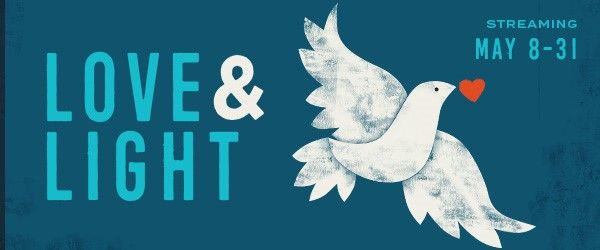 Kirkland Choral Society presents a second virtual concert this season, this time with the theme Love and Light. One of my all-time favorite choral songs is included in the program: Amor De Mi Alma written by Randall Stroope (Listen below!). Our interim music director, Seiko Werts, has put together a wonderful program, even as we recorded singly in our homes again. You can watch the premiere on May 8th at 7:30pm and stream it for the whole month of May. Purchase tickets here.
Around the Web 
Watch a very cool performance of Camille Saint-Saens' "Carnival of the Animals" meant for virtual viewing. Pianists Yuja Wang and David Fung join the Los Angeles Philharmonic to explore composer Camille Saint-Saëns' colorful creatures, featuring animations, stories from around the world, and Gustavo Dudamel with his son Martín. 
The Cross-Eyed Pianist muses on what musicians have learnt from lockdown. 
Upcoming Concerts 
Spring 2021    KCS virtual choir concert. May 8th @ 7:30pm.