This content is from Cori's July 2020 Newsletter. If you would like to receive Cori's monthly newsletters in your inbox, please subscribe here.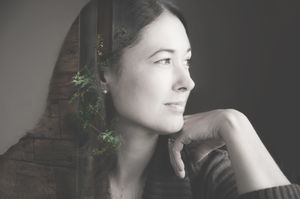 God Bless America 
Next Sunday, July 19th, at 3:00 pm, is our "God Bless America" virtual concert! Seiko and I have been having so much fun putting this together. The spirituals are such a wonderful reminder of hope in dark times - we think they will be an encouragement to you. I hope you are looking forward to joining us. More information will be coming this week on how to tune in! Here is our full program: 
Over My Head, I Hear Music in the Air, arranged by Uzee Brown, Jr. 
​Variations on a Shaker Melody from Appalachian Spring by Aaron Copland, arranged by Bennett Lerner 
​Sieben Variationen uber das Volkslied, "God Save the King" by Ludwig van Beethoven 
Steal Away to Heaven, arranged by Mark Hayes 
At the River, adapted by Aaron Copland 
​Summer Time from "Porgy and Bess" by George Gershwin, arranged by Beryl Rubinstein 
​Ain't-a That Good News! arranged by Uzee Brown, Jr. 
Artist Spotlight: Kathleen Battle 
One of the songs on our concert, "Over My Head I hear Music in the Air," is featured on this album featuring Kathleen Battle. Although we will be presenting a different arrangement, this one is worth your time to listen. In fact, the whole album is one of my favorites of all time. It showcases Battle's amazing range and beautiful, pure sound, and the selection of songs is quite lovely. Incidentally, her accompanist, Margo Garrett, is my link to any sort of "claim to fame"! When in high school, I competed in an accompanists' competition at Arizona State University and in addition to getting to be coached by her, I won the Margo Garrett award for "Most Promising Accompanist"!
Around the Web 
Musings on Recordings. This seems especially appropriate as we venture into a new season of recordings, many taped live, ranging from cell phone captures to home studio set-ups to professional recording and editing collaborations. How has technology changed our expectations of artists? 
Upcoming Concerts 
Sunday, July 19th, 3pm  "God Bless America," a virtual Indie Musikhaus concert in your living room!